NorthWest Detroit Coin Club
"KNOWLEDGE THRU COLLECTING"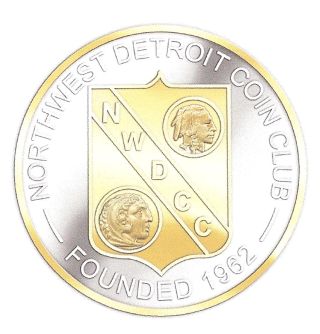 Home Information Meeting Minutes Links History Directions Auctions MyFavoriteCoin Prior Meeting Minutes
Northwest Detroit Coin Club
Rich Tajer

Don Priebe

Ron Beier

Gary Kelly

Tom Klunzinger

Xxxx XxXxxxx

Marge Mueller
Webmaster

Vice President

Treasurer

President

Recording Secretary

Bourse Chair

Corresponding Secretary
Next Meeting - Tuesday, June 12, 2018 - 6:30 pm
Get ready! It's time for our annual
which benefits our designated charities including the Senior Center. Bring in your would-be cast-off numismatic treasures and other collectibles to be auctioned off for that purpose. (No garage-sale leftovers, please!) And we'll have a fabulous selection of
pizza!
At the same time, come prepared to
bid and buy
in support of this goal. This event can't be a success without
your
participation!
To recap future plans: we'll have our
Picnic
at our usual Canton location on
Tuesday, July 10
and then we'll see a
Star Wars
matinee at the Old Redford Theater on
Sunday, August 12
– sign-up sheets for both events will be available at

this

meeting.